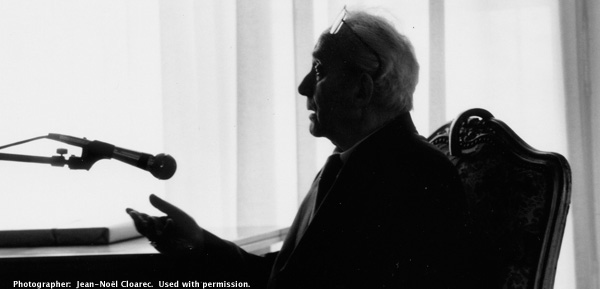 The Society for Ricoeur Studies is an international, interdisciplinary body dedicated to the work of Paul Ricoeur among English-speaking scholars. The Society aims to preserve and build upon the legacy of Ricoeur's work through collective study, critique, and interpretation. It hopes to engage in a close collaboration with the Ricoeur Collection (Fonds Ricoeur) in France. See what's new with conferences, calls for submissions, and our journal.
2022 Fonds Ricoeur Summer Workshop Call
Announcing: The Call for Papers to the 2022 Fonds Ricoeur Summer Workshop!  Call for Papers for 2022 Summer Workshop.
Hermeneutics in Real Life Final Event of the Season
The

Hermeneutics

in

Real

Life

project (www.h

in

rl.org) cordially

in

vites you to jo

in

its final conversation session of this year with Joseph Edeleman.
Antisemitism and a Hermeneutics of Renewal of Ricoeur's Warning
There is no charge. Please reserve a spot at www.hinrl.org