The atmosphere at our 10th Annual Conference, "Crossing Boundaries: Ricoeur in a Global Age," was unmistakably international and collegial. This was so not simply in terms of the delegates who came from 17 different countries, but especially with respect to the creative proposals for future collaboration that were expressed during the question-answer time for the panel on the Future of Ricoeur Studies. The global makeup and orientation of Ricoeur scholarship is especially important to nurture at this time of social, political, and environmental uncertainty. Our critical work on Ricoeur not only has much to say on these fronts, but given Ricoeur's unique approach to resolving antinomies, I would wager that it has much to say that has not been said before.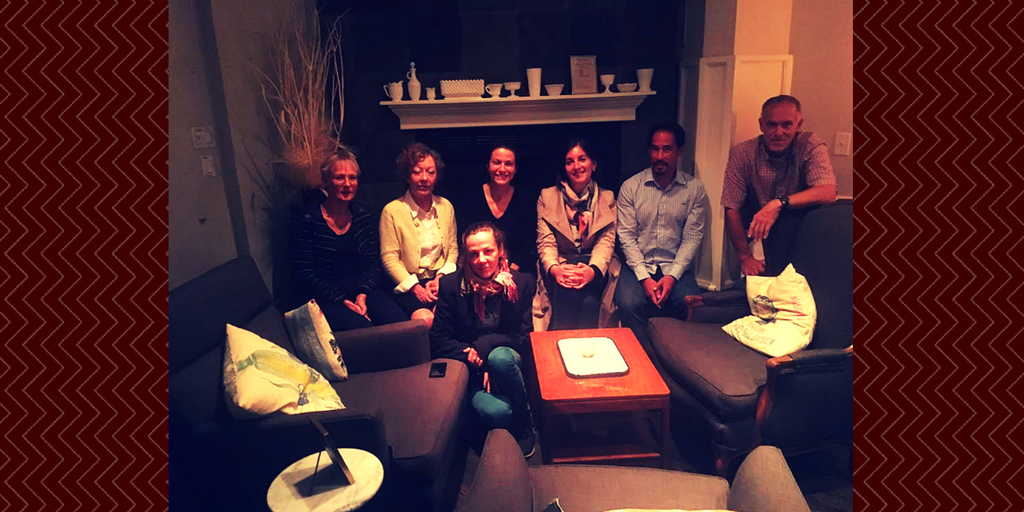 The Society's board of directors (photo above) and officers are keen to ensure that the Society's outward-looking and international ethos is not just aspirational but has practical aims at several different levels. We are in the process of making our website and newsletter more accessible with respect to traditional academic audiences and to non-academic audiences who may have an interest in the application of Ricoeur's thought to their respective fields of practice. Building on the fundraising work of Vice President Stephanie Arel, we will be looking into ways we can support various initiatives, such as graduate student bursaries for conferences, support for the Fonds Ricoeur, literature digitization, and perhaps supporting an international summer school event.
Looking ahead to next year's conference, we will solidify international relations by continuing with a multi-day format highlighting speakers from different regions. The 2017 SRS annual conference will be hosted by the Philosophy department at Boston College, with keynote speeches from Sophie-Jan Arrien (Université Laval) and Richard Kearney (Boston College). My sincere thanks to Timo Helenius for undertaking the initial and difficult groundwork to make this event possible. I would also like to express my gratitude to the interim Chair of Philosophy at Boston College, Gary Gurtler, and to Christine Rojcewicz, a philosophy graduate student researching on hermeneutics. Both are helping with conference organisation. An official call for papers will be announced at the beginning of the New Year.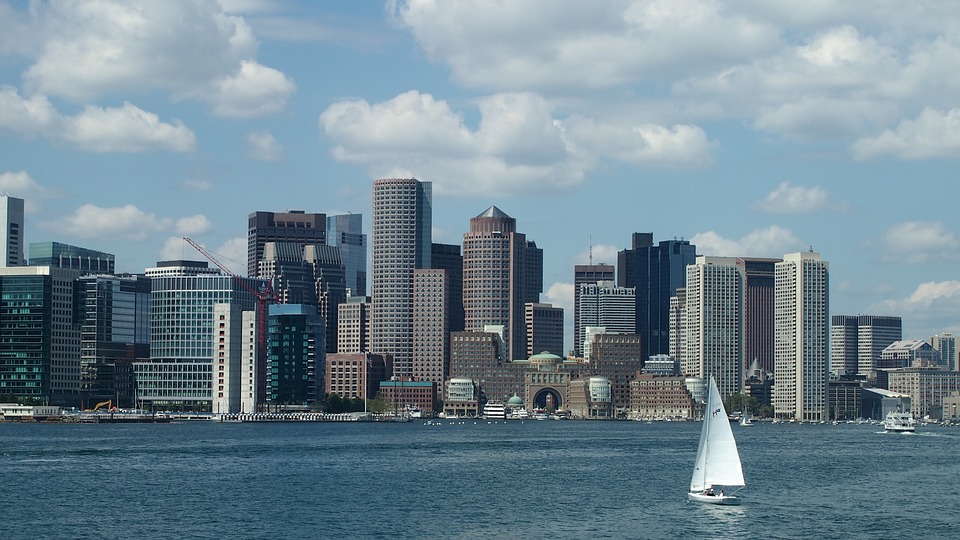 Major international events include ASIER's (la Asociación Iberoamericana Paul Ricoeur) annual conference in November 2017 and ongoing workshops hosted by the Ricoeur Research Center in Taiwan, which focus on the translation of primary and secondary texts and are often coupled with having respective authors of the secondary texts speak on their work. The Fonds Ricoeur continues to organise seminars regularly. The details of their next event, "Monde du texte : Les rapports entre monde du texte chez Ricœur et Lebenswelt chez Ricœur" are included in the December 2016 newsletter.
Finally, I would like to close with a reminder that no contribution to the life of the Society—whether intellectual, practical, or financial—is too small. If you have an idea for an event or plenary discussion, a suggestion for the website, or a thought about the direction of the Society, please do not hesitate to contact us!
Cordialement!
President of the Society for Ricoeur Studies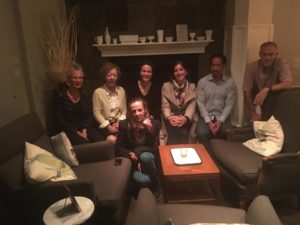 L'atmosphère de notre 10e congrès annuel, « Crossing Boundaries : Ricœur in a Global Age », fut résolument internationale et collégiale. Non seulement grâce aux délégué.es venu.es de 17 pays, mais particulièrement grâce aux propositions créatives suggérées en vue de collaborations futures, lors du panel sur l'avenir des études ricœuriennes. En cette période d'incertitude sociale, politique et environnementale, il importe notamment de soutenir l'orientation et l'organisation globales de la bourse Ricœur. Notre travail critique sur Ricœur a non seulement beaucoup de choses à dire sur ces plans, mais étant donné l'approche unique de Ricœur pour résoudre les antinomies, je parie qu'il y a encore beaucoup de voies neuves à explorer.
Le comité d'administratrices/administrateurs et les membres de la SRS sont motivé.es à faire en sorte que l'ouverture de la SRS à l'externe, ainsi que son éthos international soient davantage que des aspirations et atteignent des buts pratiques sur plusieurs plans. Nous travaillons à rendre plus accessibles notre site Internet et notre lettre d'information, en regard à la fois du public universitaire traditionnel et de publics non universitaires ayant un intérêt pour l'application de la pensée ricœurienne dans leurs champs de pratique respectifs. Grâce aux efforts de financement de la vice-présidente Stephanie Arel, nous serons attentifs aux façons de soutenir des initiatives variées, telles que des bourses de soutien aux conférences pour les étudiant.es diplômé.es, un soutien au Fonds Ricœur, la numérisation de textes, et probablement le support d'une école d'été internationale.
Envisageant le congrès 2017, nous entendons solidifier les relations internationales en conservant le format « plusieurs jours » et en plaçant l'accent sur des conférencières et conférenciers de différentes régions. Le prochain congrès sera accueilli par le département de philosophie de Boston College et offrira les conférences inaugurales de Sophie-Jan Arrien (Université Laval) et de Richard Kearney (Boston College). Mes remerciements sincères à Timo Helenius pour avoir entrepris les démarches initiales, complexes, afin de rendre possible cet événement. J'aimerais aussi exprimer ma gratitude à Gary Gurtler, détenteur par intérim de la Chaire de philosophie à Boston College, et à Christine Rojcewicz, étudiante diplômée de philosophie et chercheuse en herméneutique, qui contribuent à l'organisation de ce futur congrès. Un appel à communications officiel sera lancé au début 2017.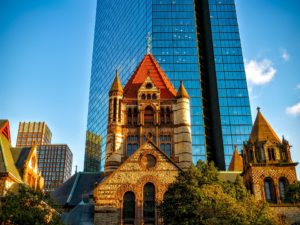 Parmi les événements internationaux majeurs de cette année, on comptera le congrès annuel de l'ASIER (Asociación Iberoamericana Paul Ricœur) en novembre 2017, et des journées d'étude en continu, soutenues par le Centre de recherche Ricœur en Taiwan. Ce centre consacre ses efforts à la traduction de textes fondamentaux et secondaires, efforts souvent conjugués à ceux de recevoir les auteur.es d'œuvres secondaires afin de discuter de leurs travaux. Le Fonds Ricœur donne encore cette année un séminaire autour de l'imagination et continue d'offrir des journées d'étude, dont la prochaine a pour titre « Monde du texte : Les rapports entre monde du texte chez Ricœur et Lebenswelt chez Ricœur ». Les détails de cette journée figurent à la présente lettre d'information.
Finalement, j'aimerais terminer en rappelant qu'aucune contribution à la vie de la SRS — intellectuelle, pratique ou financière — n'est anodine. Si vous avez une idée pour un événement ou une discussion plénière, une suggestion pour le site Internet ou une pensée pour la direction de la Société, s'il vous plaît n'hésitez pas à communiquer avec nous!
Cordialement!
Todd Mei
Président de la Society for Ricœur Studies
Please follow and like us: