This year's 10th anniversary conference took place in Chicago October 6-9. The two-and-a-half days of sessions Friday through Sunday were preceded by an informal buffet dinner Thursday evening that offered the opportunity for informal conversation before the sessions began. The proceedings were highlighted by keynote speeches by Johann Michel (EHESS Paris), who spoke on "The Anthropology of Homo Interpretans," and by Hille Haker (Loyola Chicago), who spoke on "No Space. Nowhere. Refugees and the Problem of Human Rights in Arendt and Ricoeur."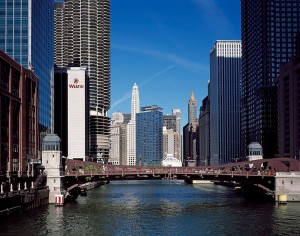 Approximately 65 individuals presented papers, the largest number of papers ever for our conference. Also significantly, presenters came from at least 17 countries on 6 continents.  As a sign of our international growth, many papers were presented in French or Spanish. It was a pleasure to watch an audience engaged with Johann Michel's keynote speech, which was delivered in French with an English translation provided on screen and then with audience questions posed in English and French.
The wide range of the presenters' attention to Ricoeur is reflected in the following small sample of the conference papers. Robert Vosloo referenced Ricoeur on forgiveness in relation to the work of the South African writer Pumla Gobodo-Madikizela. Elyse Purcell related Ricoeur to transnational feminism.  Joseph Edelheit and Jim Moore used Ricoeur to develop a Jewish-Christian dialogue. Brian Gregor moderated a panel on Ricoeur and transcendence. Scott Davidson employed Ricoeur in an engagement with critical race theory and the work of artist Kara Walker. One panel, led by Annemie Halsema, discussed the new book co-edited by Annemie, Feminist Explorations of Paul Ricoeur's Philosophy.  Recep Alpyagil offered a comparative study of Ricoeur and Islamic philosophy. Eileen Brennan commented on Ricoeur and education. Hsueh-i Chen discussed Ricoeur and the intercultural self.  Ricoeur and theology was a prevalent theme, and several other papers discussed Ricoeur and psychiatry.
In a panel on the future of Ricoeur studies, presenters included Johann Michel (France), Todd Mei (UK), Gonçalo Marcelo (Portugal), Cristal Huang (Taiwan), and George Taylor (US).  The presenters' introductions were brief in order to facilitate audience participation. During the discussion several sets of suggestions were offered for advancing Ricoeur studies. Among the suggestions, one set focused on the need for outreach to disciplines and individuals outside Philosophy.  (As the session revealed, it was striking, for instance, that more than half of the conference participants came from outside Philosophy.)  Another set of suggestions recommended the possibility of "summer camps," where graduate students in particular could engage in immersion in various areas of Ricoeur studies by interaction with more senior Ricoeur scholars. A third set of suggestions focused on increasing interchange between Ricoeur scholars and analytic philosophy. A fourth set of suggestions encouraged development of translations, not only of Ricoeur's work but of the secondary literature. A final set of suggestions urged the greater use within Ricoeur studies of social media and social networks. All of these ideas will be pursued.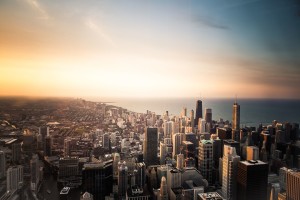 At several points during the conference, the subject of the Society's relation to the Fonds Ricoeur was a topic of discussion. We thank Azadeh Thiriez-Arjangi for traveling to the conference on behalf of the Fonds Ricoeur to facilitate these conversations and to encourage greater engagement between our respective organizations.
Thanks are due principally to Ricoeur Society leaders Todd Mei and Stephanie Arel for all their work in bringing the 10th anniversary conference to fruition. The conference's end saw Todd (UK) ascend to the position of Ricoeur Society President, and Stephanie (US) became Society Vice-President. Stephanie also retains her position as Secretary-Treasurer and will continue to work on the Society fundraising initiative that she developed. Other responsibilities of the position will be reallocated to other Society Directors. John Arthos (US) remains the Society Webmaster, and Eileen Brennan (Ireland) retains her position as the English editor for the journal, Études Ricoeuriennes/Ricoeur Studies. Society Directors now include Anna Borisenkova (Canada), Marjolaine Deschênes (Canada), Annemie Halsema (Netherlands), Cristal Huang (Taiwan), and Fernando Nascimento (Brazil). Although unintentional, the Directors come from four continents (North America, South America, Europe, and Asia) and provide representation of members from several language groups.
Congrès 2016 de la Society for Ricœur Studies à Chicago
Le congrès 10e anniversaire de la SRS s'est tenu du 6 au 9 octobre 2016 à Chicago. Les deux jours et demi de sessions parallèles, du vendredi au samedi, furent précédés par un buffet informel le jeudi soir, ce qui a permis aux participant.es de discuter librement avant les conférences. Les événements furent mis en relief par les conférences inaugurales de Johann Michel (EHESS, Paris), qui s'est exprimé sur « The Anthropology of Homo Interpretans », et de Hille Haker (Loyola Chicago), dont la conférence s'intitulait « No Space. Nowhere. Refugees and the Problem of Human Rights in Arendt and Ricœur ».
Environ 65 personnes ont présenté une communication individuelle, un nombre jamais atteint jusqu'ici dans le cadre de nos congrès annuels. Aussi notablement, les participant.es venaient d'au moins 17 pays de 6 continents. Plusieurs ont présenté en français ou en espagnol, ce qui illustre l'essor international de nos activités. Ce fut un plaisir d'observer un public engagé lors de la conférence inaugurale de Johann Michel, livrée en français avec une traduction anglaise projetée à l'écran, suivie des questions du public, formulées en français et en anglais.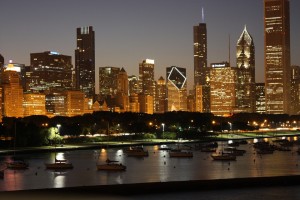 Le large spectre des intérêts de recherche mis en lumière par le congrès se reflète dans l'échantillon des conférences que voici. Robert Vosloo s'est référé à Ricœur sur le pardon, en relation avec le travail de l'écrivain sud-africain Pumla Gobodo-Madikizela. Elyse Purcell a relié les travaux de Ricœur au féminisme transnational. Joseph Edelheit et Jim Moore ont puisé chez Ricœur afin d'établir un dialogue juif-chrétien. Brian Gregor fut modérateur d'un panel sur Ricœur et la transcendance. Scott Davidson a mobilisé la pensée de Ricœur dans une réflexion sur la théorie critique de la race accompagnée des œuvres de l'artiste Kara Walker. Un panel, conduit par Annemie Halsema, discutait du nouveau livre coédité par Annemie et Fernanda Henriques, Feminist Explorations of Paul Ricœur's Philosophy.  Recep Alpyagil a offert une étude comparative entre Ricœur et philosophie islamique. Eileen Brennan a disctué de Ricœur et d'éducation. Hsueh-i Chen a traité de Ricœur et du soi interculturel. Ricœur et la théologie fut un thème prégnant, et plusieurs autres conférences abordaient Ricœur et la psychiatrie.
Le panel sur le futur des études ricœuriennes incluait Johann Michel (France), Todd Mei (UK), Gonçalo Marcelo (Portugal), Cristal Huang (Taiwan) et George Taylor (US).  Leur introduction fut brève afin de faciliter la participation du public. Lors de cette discussion, plusieurs ensembles de suggestions ont été offerts dans une perspective d'avancement en études ricœuriennes. Parmi ceux-ci, l'un focalisait sur le besoin de rayonner jusqu'au disciplines et individus hors philosophie. (Comme la session a pu le révéler, il était frappant, par exemple, que plus de la moitié des participant.es au congrès venaient d'autres champs que celui de la philosophie.)  Un autre ensemble de suggestions recommandait la possibilité d'« écoles d'été », où les étudiant.es diplômé.es, en particulier, pourraient vivre une immersion dans des champs variées d'études ricœuriennes, en interaction avec des chercheuses et chercheurs plus établi.es. Un troisième ensemble de suggestions a focalisé son attention sur l'intensification de l'échange entre la recherche ricœurienne et la philosophie analytique. Un quatrième ensemble de suggestions a encouragé le développement des traductions, non seulement des travaux de Ricœur, mais aussi de la littérature secondaire. Un dernier ensemble de suggestions portait sur l'usage plus important des médias et réseaux sociaux au sein des études ricœuriennes. Toutes ces idées nourriront nos efforts à venir.
À plusieurs moments durant le congrès, la relation entre la SRS et le Fonds Ricœur fut un sujet de discussion. Nous remercions Azadeh Thiriez-Arjangi d'être venue à Chicago au nom du Fonds Ricœur afin de faciliter ces conversations et d'intensifier l'engagement mutuel entre nos organisations respectives.
Notre reconnaissance pour ce 10e congrès très fécond va principalement au président et à la vice-présidente de la SRS, Todd Mei et Stephanie Arel, dont il faut applaudir le travail. La fin du congrès a vu Todd (UK) devenir président de la SRS et Stephanie (US) en devenir la vice-présidente. Stephanie conserve aussi sont poste de secrétaire-trésorière et continuera de travailler sur l'initiative de financement de la SRS qu'elle a mise en place. D'autres responsabilités de son poste seront redistribuées aux administratrices et administrateurs de la SRS. John Arthos (US) demeure responsable du site de la SRS, et Eileen Brennan (Irlande) conserve son poste d'éditrice anglophone de la revue Études Ricœuriennes/Ricœur Studies. Les administratrices et administrateurs de la SRS comptent maintenant Anna Borisenkova (Canada), Marjolaine Deschênes (Canada), Annemie Halsema (Netherlands), Cristal Huang (Taiwan) et Fernando Nascimento (Brésil). Bien que ce résultat n'ait pas été intentionnel, notons que ces collègues viennent de quatre continents (Amérique du Nord, Amérique du Sud, Europe et Asie), assurant ainsi la représentation des membres de plusieurs langues.
Please follow and like us: